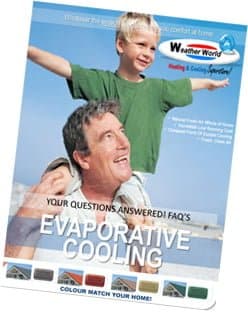 Our free eBook answers many of the common questions about Evaporative Cooling such as:
What are evaporative coolers?
How do evaporative coolers work?
Do I need to keep my doors and windows open when an evaporative cooler is on?
How often do evaporative cooling systems need servicing?
How much noise do evaporative coolers make?
What do the systems look like on my roof?